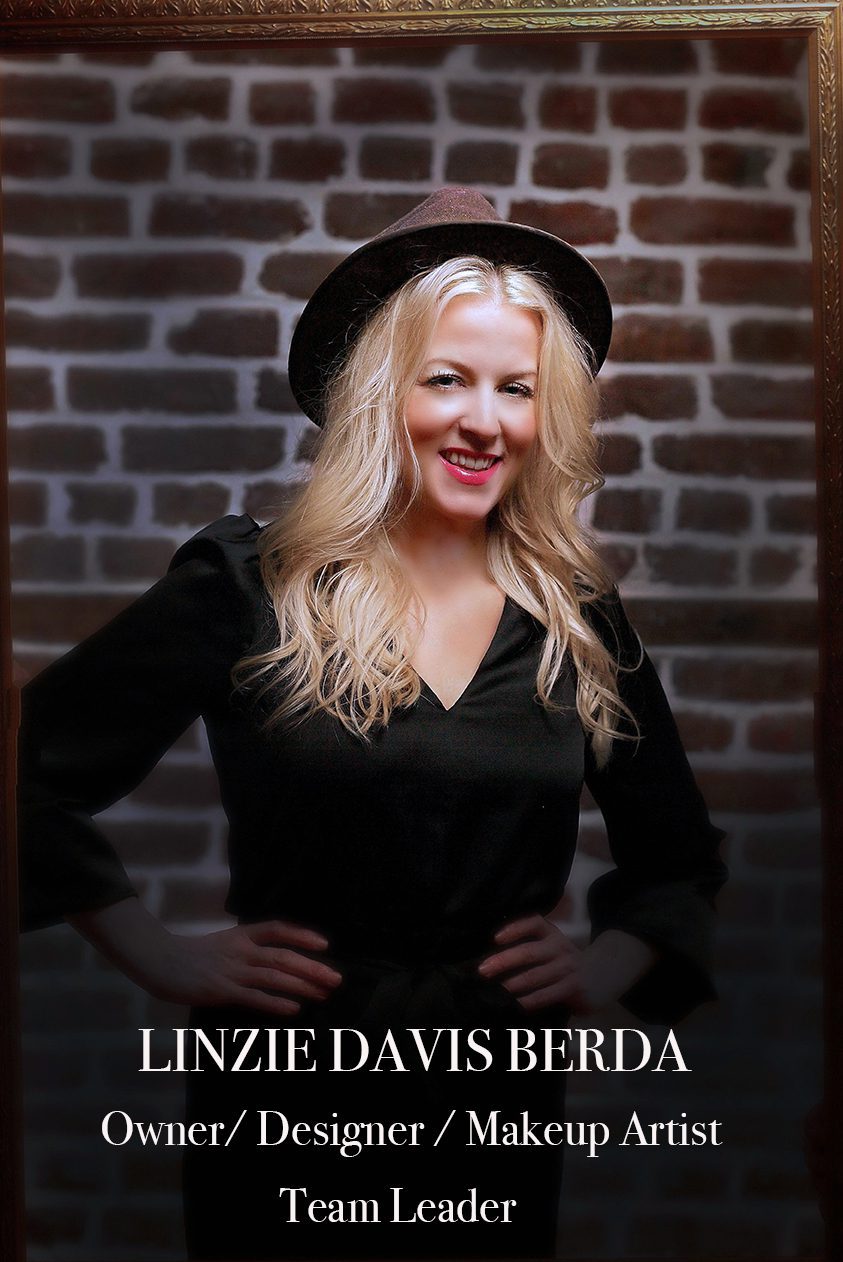 While she was born in Seattle, Linzie's heart is truly in Charleston. She finds comfort in her deeply-planted Southern roots, which is why she brought her lifelong passion for beauty to The Holy City. Linzie started this journey by creating Lordis Loft Salon & Spa just over 11 years ago and it has been a clear vision of success that she has set for this industry. With 20 years of experience, Linzie mission for her team and commitment to every client is that you are taken care of from the moment you call to book your appointment by our fabulous concierge until you walk out the door looking and feeling glam & fabulous. This is the brand of creating an incredible experience.  
As the team leader Linzie has mastered her craft as a full Colorist, certified in multiple AVEDA color systems creating wonderful and up-to-date color corrections. She also specializes in unique highlighting techniques, such as balayage and "babylights." and enjoys using her knowledge to create exactly what her clients are envisioning when they sit down in her chair. She uses the best and healthiest techniques. Her artistic talents include all aspects of hair, with precise hair cutting techniques, that are one-of-a-kind including hair extensions, she will also help you get the perfect brow shape leading up to her wedding clients who have nominated her one of the best bridal stylists, a makeup artist in this industry. She is good at making the best out of any situation. 
 Both salons have won many wedding and hair & makeup awards to include Salon Today 2019 & 2020 Awards. She has appeared in Charleston's wedding Magazine and worked with Charleston Fashion week. In this wedding industry, you can also find these two working often. Her husband Michel Berda who owns King Street Photo Weddings is a well-recognized published wedding photographer with over 21 years of capturing more than 500 weddings in our Holy City. He also just launched a new brand for all corporate events  Charleston Corporate Photographers check it out..!
When not at Salon, which is not often, you can find her spending quality time with her family and her cat named George Cloney.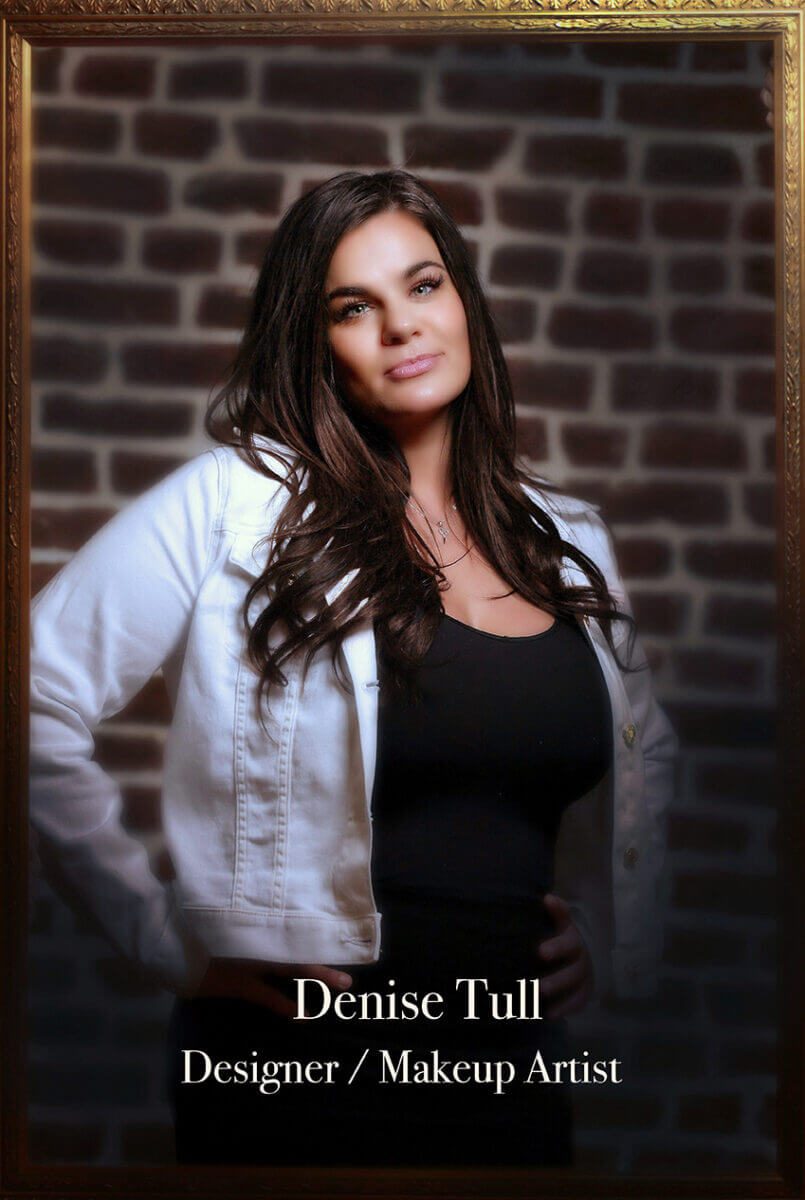 Denise is brand new & very excited to be in Charleston, SC. After spending four years in Seattle, she figured it was time for a new adventure.                             
Denise received her BA and communications and media studies. Denise has been a licensed cosmetologist for 15 years her heart has always been behind the chair.
From her past experiences with other salons and her Washington charm now, Charleston charm, she retains strong communication skills. Simply Denise loves everyone.
Denise enjoys Color, balayage, and perms and her cutting and styling skills while very proficient in her men's cuts. Denise loves to see the transformation from beginning to end by believing she is here to make the world a more beautiful place one client at a time. Her favorite part of any service is watching her clients leaving by feeling better about themselves and with a big smile on their faces.
When Denise is not styling you can find her exploring the world with her 15-year-old son.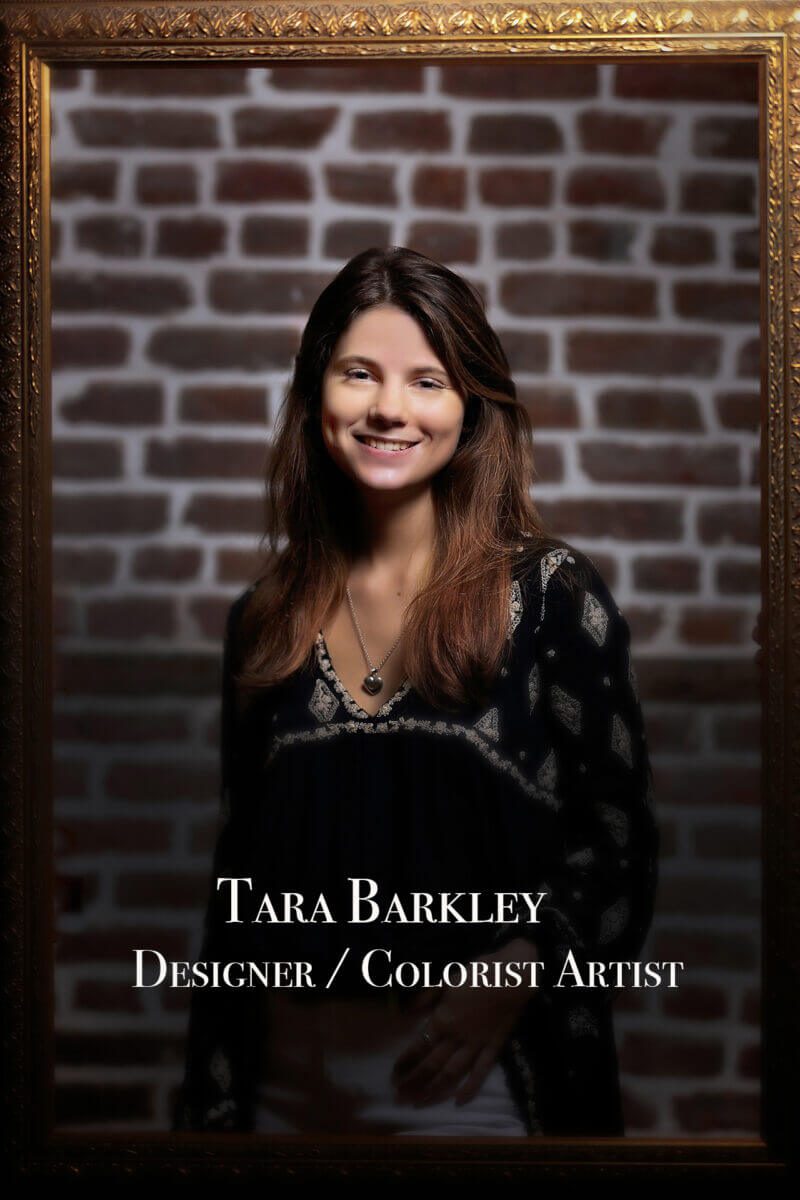 Tara was raised in Charleston, SC. She is an Aveda artist that has had a passion for hair. I enjoy the simplistic beauty that life has to offer. She has been styling men and women to refine their personal styles for years.
A sought-after colorist for her attention to detail, with a very positive attitude and goal for that perfect hairstyle and satisfied client. Always following and adapting to the new trends in fashion and hair. Haircutting, for both men & women with precise Aveda hair painting color techniques, highlights, extraordinary Balayage skills for the( French word "balayer," meaning to sweep. I always enjoy a challenge including color correction. My passion is creating beautiful colors and blonding.
On my off day, I am at the beach or relaxing in the beautiful city of Charleston.
Come in and book this Gem.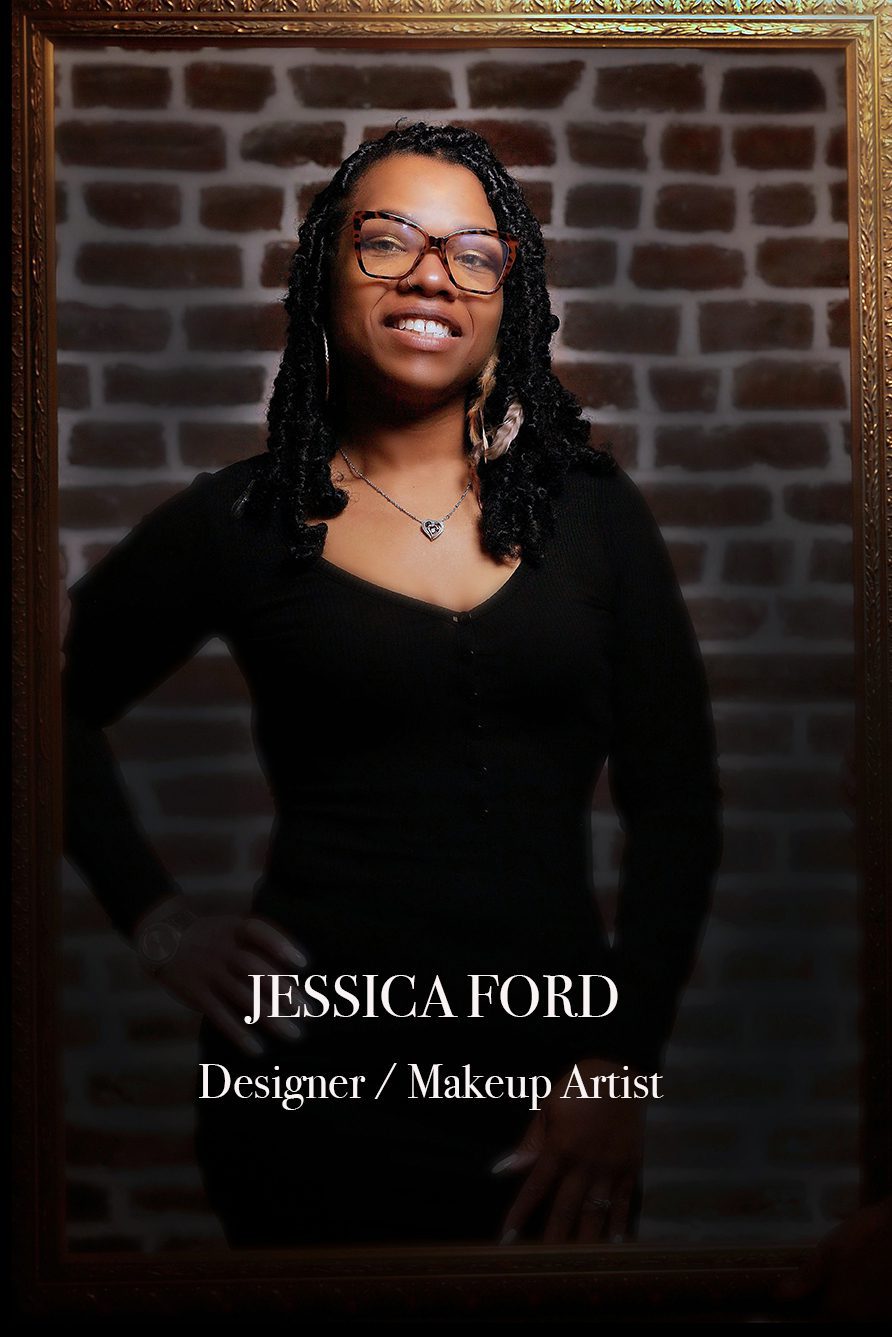 Jessica Ford was born in Charleston South Carolina into a family of wonderful hairstylists and barbers, which cultivated her passion for the hair industry. She started Her journey in the cosmetology industry while attending high school.
She specializes in hair extensions. Hair extensions of all varieties have become equally common place among everyday folks alike. All women love this casual and option for increasing length, thickness, and volume in their hair by giving women exactly what they want. Jessica is a master at any hair extensions of all varieties, micro-link, sew-in, and tape-in hair. She provides an effortless variety of extensions as they evolve with many different environments by creating soft shapes easy to maintain for many of her clients.
"She has such a deep passion for blending her artistry my extensions look so good my hair looks beautiful & natural".
She is also proficient in color, her eye for creative coloring techniques is unparalleled in this industry. Her passion for hair painting has set her in the salon for all things artistic with precision styling, & cutting techniques, and waxing. Jessica enjoys uplifting other's spirits through total beauty, health, and wellness.
Outside of work, she loves spending time with her family and friends and her Hubby and two amazing children.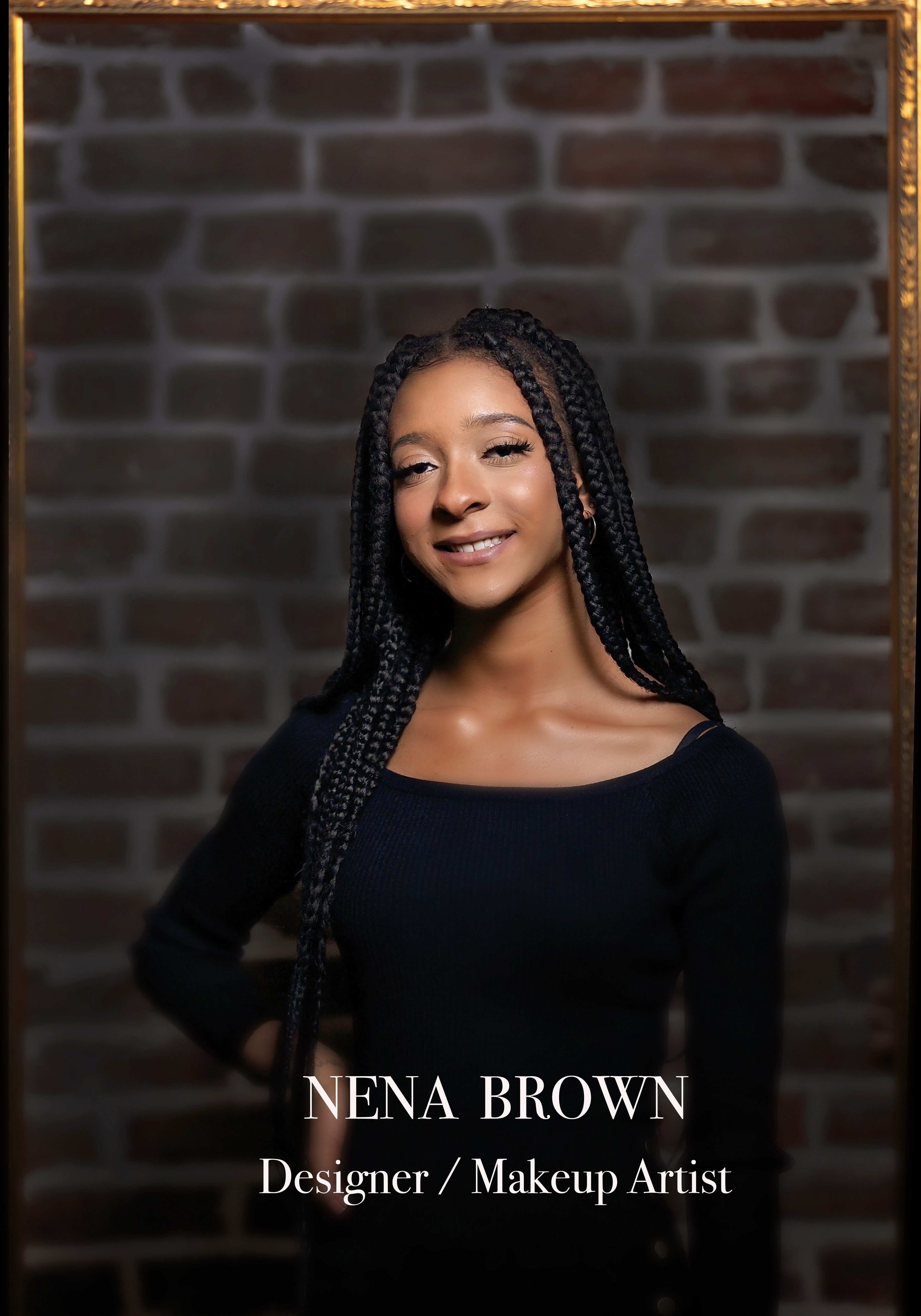 Nena was born in Chicago, IL, and raised in Hilton Head Island, SC. She has had a passion for hair, makeup, and the beauty industry for as long as she can remember. She is proficient in hair cutting, color, highlights, makeup, and special occasion hair and makeup. She is also adept in styling and hair care for all hair types. 
She received her education and training from the Paul Mitchell School of Charleston in 2019. 
Her main goal is to make all clients feel beautiful and using her knowledge to create exactly, what her clients are envisioning when they sit down in her chair.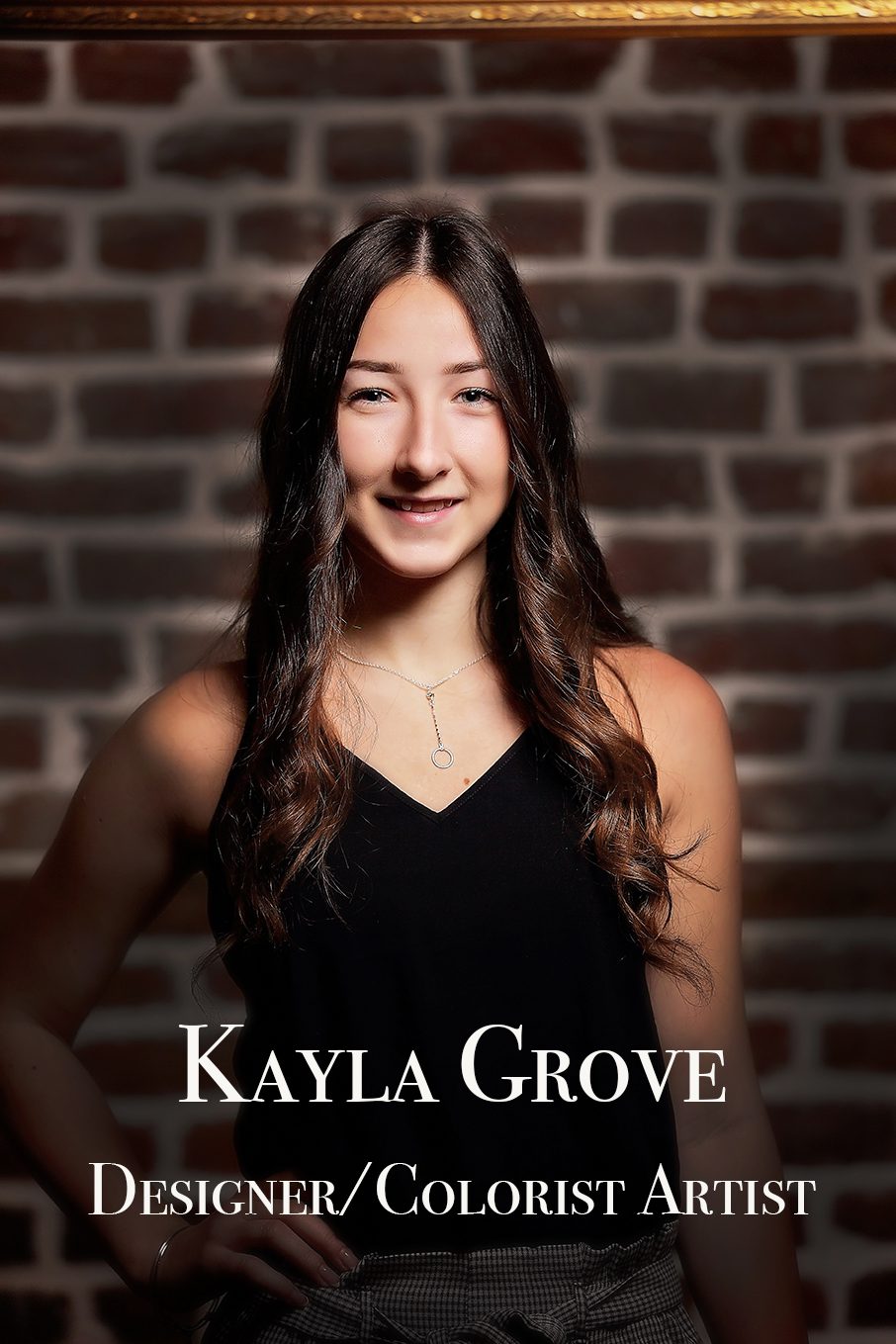 Originally from Greencastle Pennsylvania with a passion for hair since the age of 14, finishing cosmetology school while in my senior year of high school, graduating in 2018, and going straight to work. From then on I have kept the eagerness to learn and grow.
I have worked with Aveda for the past 2 years and have loved it. Now I am so excited to be a part of this amazing team Linzie has put together. My goal has always been to keep a positive environment making my clients feel comfortable in the chair, confident in me, and beautiful when they leave. Specializing in long hair women's cuts, highlighting, blonding, color, beautifully blended balayage, color corrections, fun fashion colors, and special occasion updos. Always excited to meet new people and build a client base as well as good relationships!
When not in the salon I enjoy spending time with my husband, shopping in/touring the lovely city of Charleston, and a good trip to the beach.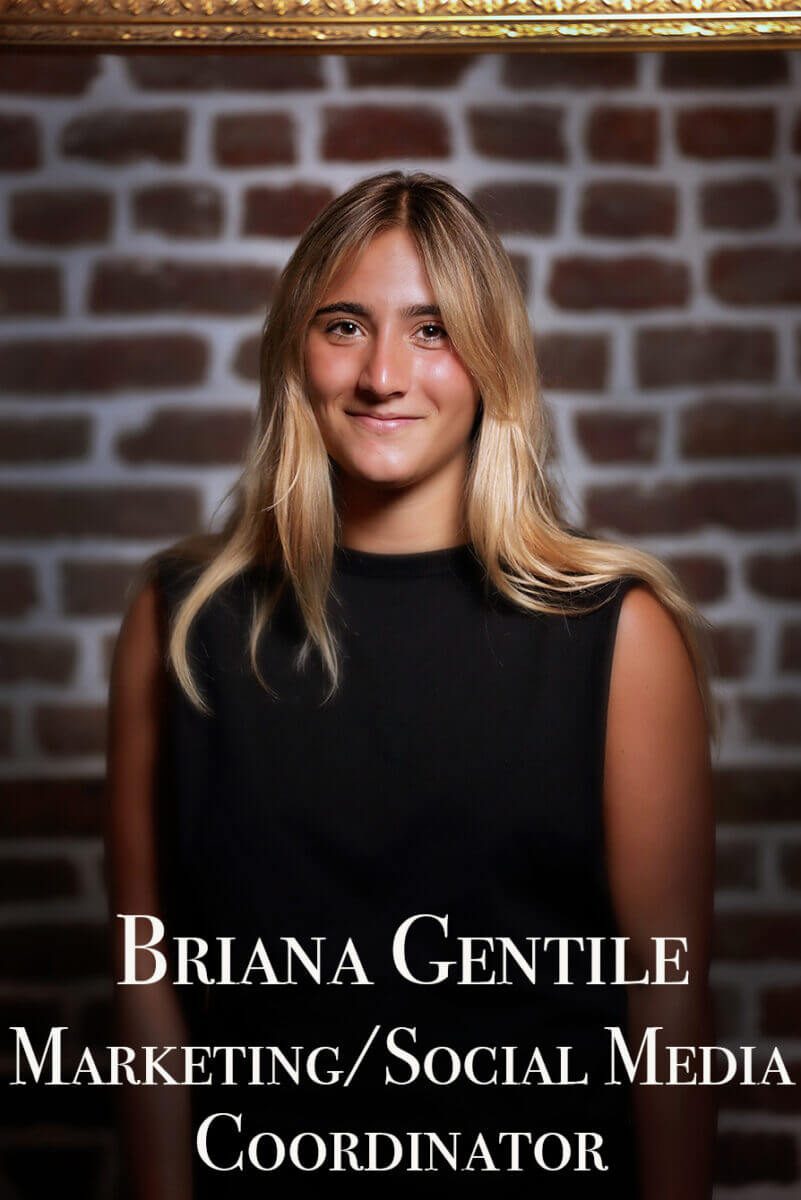 Briana is from Stamford, Connecticut, and has been working in the salon industry since she was 16. Her mom is a hairstylist which flourished Briana's love for hair and beauty.
As a recent graduate of the College of Charleston, with a degree in Communications and Marketing, she did not want to leave the hair industry just yet. Briana has found the perfect combination of her familiarity in the salon and her new avenue towards marketing. As our new sales and marketing director, Briana hopes to share the talents and creations of the stylists and artists here at Lordi's Loft.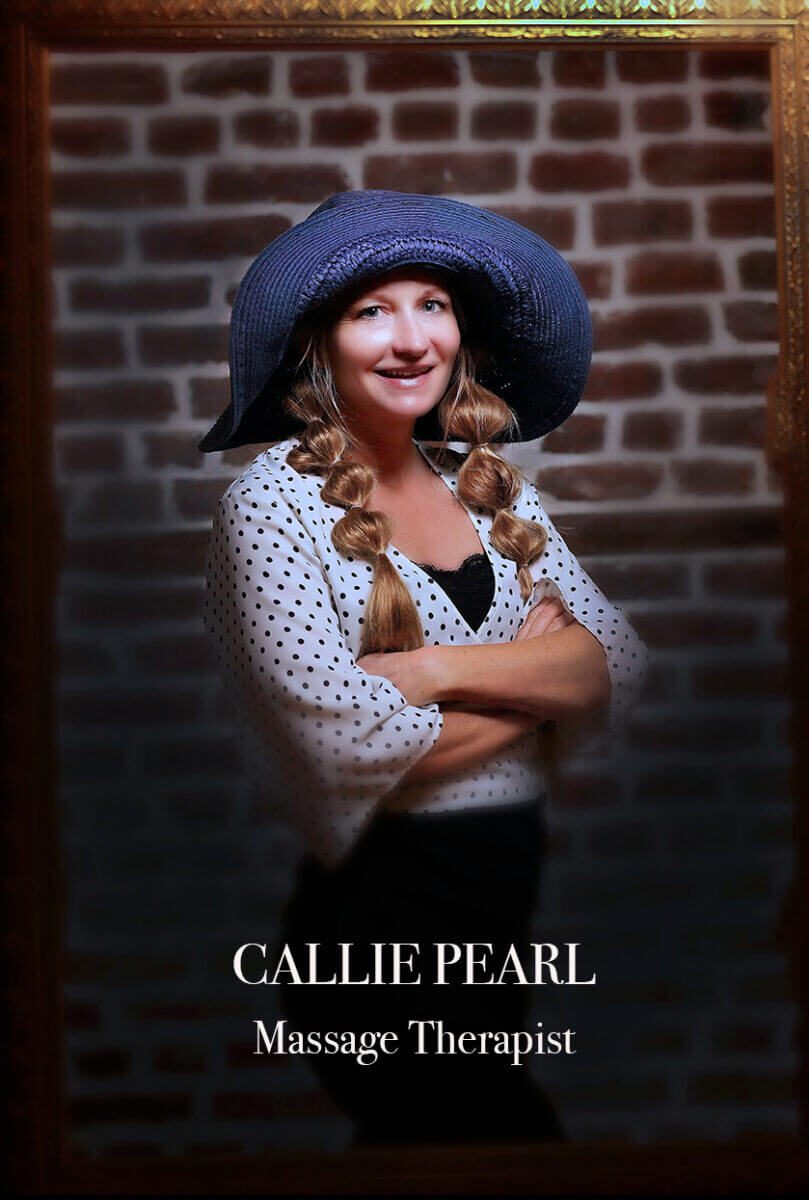 Callie Pearl moved to Charleston, SC  in 2008 from Memphis TN. She has a thriving interest in helping people reach their health and healing goals. She graduated from Charleston School of Massage in 2010. She has 11 yrs of  combined experiences. She is extremely educated in Neuromuscular, Deep Tissue, Sports, Swedish, Shiatsu, Reflexology, Aromatherapy, Prenatal, Cupping & Trigger Point. 
She has a collaborative holistic approach to her work of reaching the specific goals for her clients. Callie fully attends to each client's needs, beautifully interweaving clear presence with practiced skill. Massage therapy is a passion of hers she enjoys building relationships by helping people with short-term goals. All client's massages are all in her comfort levels. Catering to individual massage therapy needs requires. Utilizing her elbows and knuckles when needed. While working with deep tissue, Callie believes in applying pressure slowly, thus minimizing discomfort and allowing the body to relax completely. Treatments range from specific work on chronic areas and injuries to full-body muscle, tension, and stress reduction Her experience has taught her to use a combination of techniques to achieve longer-lasting and faster results. 
When not at the salon you can find Callie doing what she does best being a great mom to her amazing daughter. Quality time equals a healthy and perfect environment.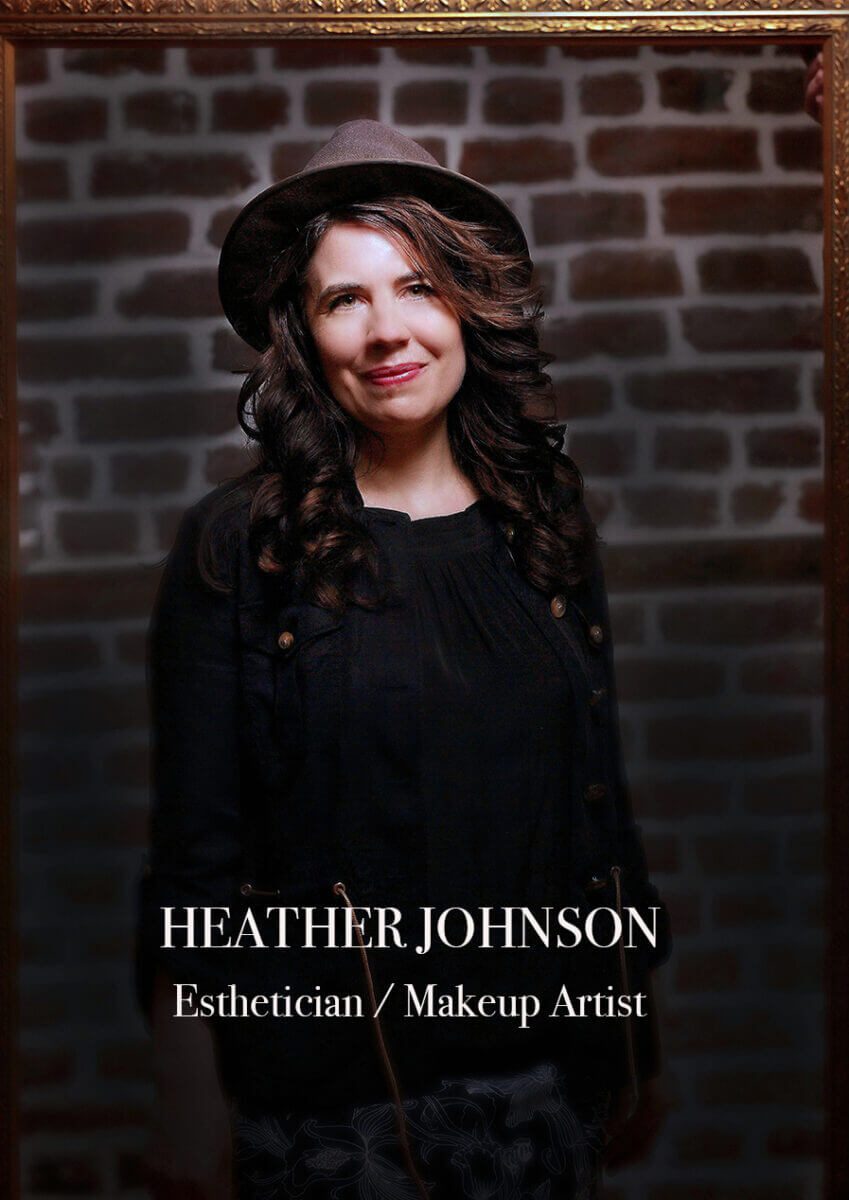 Heather, is originally from Camden, South Carolina; and grew up in Atlanta, Georgia. She has lived here in Our beautiful Holy City of Charleston, SC for the last 7 years, by being an esthetician and makeup artist for the last 3 years. Her education includes a Bachelor's of Fine Arts degree in Photography 2005, and received her Esthetics License from Trident Technical College in 2017.
She is a proud mom her son named Jacob who is a college student at USC – Beaufort. You will find her on her days off spending time with him and or horseback riding or in a local yoga class.
Her passion is creating beautiful skin that all clients already have.
Her specialties are skincare, makeup (creative and Bridal), and waxing, focusing on Brazilian and eyebrows. Her approach to skincare and makeup is ingredient-driven, using the best Aveda natural products in your daily routine….! Every woman deserves to feel beautiful; Her love is for creating a custom beautiful experience to brighten each client's day.
Come into our salon and have that special makeup or facial you have always wanted.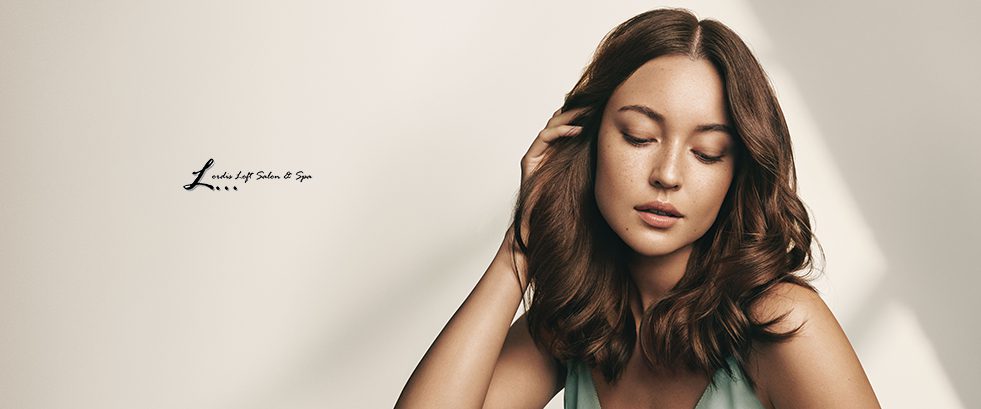 Interested in Joining Our Team?