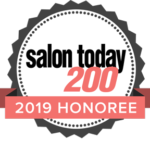 Lordis Loft is an innovative, trendy Aveda Salon & Spa
At Lordis Loft, we strive to uplift the human spirit by inspiring each individual to illuminate their inner beauty by enhancing their outer beauty.
Make an Appointment
Wax Wednesday is HERE! Stop in and receive $5 off your waxing service every Wednesday at Lordis Loft!
Who We Are
At Lordis Loft, we believe in the client's experience and are passionate about everything we do. There's a reason we are Charleston's preferred salon & spa.
Step Inside
All About Aveda
Learn why Aveda is the global leader for sustainable beauty. See what makes this brand something truly special in natural living.
Special Offers
Don't miss our ongoing promotions for salon, spa, and beauty services. We have several programs designed to reward you for choosing Lordis Loft!
View All Offers
Reward Yourself, Starting Today.
Join the Pure Privilege Program.
Visit us to enroll and earn points toward gifts from nature — salon and spa services, Aveda products, eco-vacations and more.
Proudly Serving Charleston, South Carolina
Downtown | Salon & Spa
310 King Street, Suite B
Charleston, SC 29401
(843) 789-3581
Avondale | West Ashley Salon
916 Savannah Highway
Charleston, SC 29407
(843) 718-1090